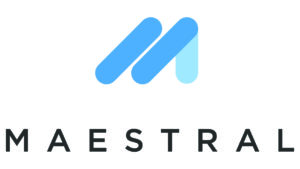 The term "fintech" encompassess a variety of financial service providers with different value propositions and varying business challenges. However, one thing all fintech companies have in common is that, in many of those challenges, technology is a major determining factor. Here's an overview of the role technology plays in explaining some of the most common business challenges fintechs face, along with info on Fintech South 2020 Deep Dives sessions addressing these domains.
Loss of the "Human Touch"
There's a growing concern over loss of clients due to lack of "human touch" in fintech user experience design. Interactions of fintech app users can seem too impersonal and automated, which tends not to be an issue for traditional banks where human to human interaction is still possible. One potential tech-enabled solution to this problem includes utilizing AI-powered chatbots that ensure a more personalized (and less impersonal) communication with clients. Fintech South's five Deep Dives on AI & Machine Learning begin Monday, October 5, at 2 pm.
Legal Exposure Due to Data Mishandling
Potential legal exposure and damage to reputation due to poor handling of data is perhaps the most serious threat fintech companies need to contain. Addressing this risk requires commitment to developing solutions with strong defenses against data breaches, strong security controls and with adherence to best security standards. Join Fintech South's Deep Dives on Identity & Privacy Wednesday, October 7, at 10 am to weigh in on these and related topics in this domain.
Fraud and Missed Payments
For many fintechs, it is all about facilitating movement of money from one party to another. It may come as a surprise then that for a lot of fintech companies, inability to fully cash in on their services and support ongoing operations or business expansion is one of the biggest business challenges. On the tech side, the problem goes back to a failure to adopt scalable, automated payment systems resistant to fraud and missing payments. Fintech South's Payments Innovation Deep Dive starting Wednesday October 7 at 2 pm will cover real-time payments, mobile and contactless payments, and other hot topics.
Integration with Traditional Institutions
Difficulty forging partnerships with traditional institutions and adapting to their response to the challenge of fintech is at the top of the list of business challenges for many fintech companies. Again, the root of the matter goes back to technology; more specifically, inability to integrate fintech solutions with legacy software utilized by traditional financial institutions (sometimes simply due to lack of necessary expertise). The Banking Revolution Deep Dive on Thursday, October 8, at 10 am will delve into this and other aspects of digital transformation.
Whatever the best way to address these challenges, one thing seems obvious: the requirements can be too demanding for fintech companies to address by developing in-house expertise, since it's not their core business. Partnering with tech houses that already have this expertise seems a much more sensible approach. Finding such partners may not be easy, but if fintechs manage to do that, they can address multiple pain points at once, effectively resolving multiple business issues in one stroke.
---
Frank Torres is the Global COO of Maestral Solutions, an international, Atlanta-based application development partner utilizing a Product Development as-a-Service model and the latest technologies to deliver on product roadmap goals. Maestral Solutions is a proud sponsor of Fintech South.