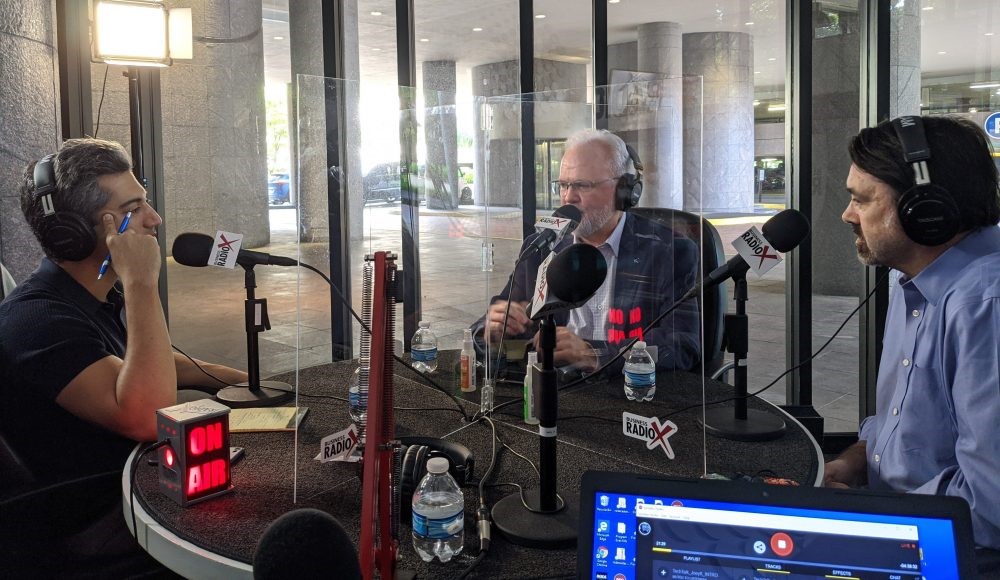 Two of the leaders spearheading the fast-approaching Fintech South conference sat down recently with Business RadioX's Tech Talk host Joey Kline to discuss the October 5-9 virtual event and Atlanta's booming fintech scene.
To set the stage behind Georgia's global leadership in fintech, TAG's President & CEO Larry Williams highlighted the state's legacy of building industry changing technology that continues to drive revenue across multiple sectors, including financial services, cybersecurity and more.
"Georgia is where technology meets the world," shares Williams. "The state is home to more companies developing the technology that is fueling today's revenue than anywhere else in the country."
Initially recognized for the region's efforts in cybersecurity, financial leaders such as Fiserv, Global Payments and FIS have helped establish Atlanta as a fintech hub.
Appropriately nicknamed Transaction Alley, 70% of all US debit, credit and reward card transactions are being processed through companies with significant presence in Metro Atlanta.
Most recently, attention is turning toward data privacy, with Atlanta-based OneTrust being named as America's Fastest Growing Company on the 2020 Inc. 5,000 list.
Fintech South Executive Director Andrew Morris joined the conversation to discuss the October 5-9 event, highlighting the tremendous success the gathering has experienced. Originating as a one-day symposium connecting the local fintech community, in 2018 Fintech South moved to a two day world-class format, hosting 1,500 people at Mercedes-Benz Stadium.
Adapting to today's environment, the 2020 event, originally scheduled for April, was postponed to October and ultimately moved entirely virtual – allowing the Atlanta community to now host the world in what will be one of the largest fintech events in the world.
Anticipating more than 2,500 attendees, Fintech South will feature 250 speakers across 60 hours of content spanning 12 tracks.
To bring the Mercedes-Benz Stadium experience online, Fintech South is partnering with leading technology and content partners to capture the four biggest components of a trade show:
Great Content and Thought Leadership
Engaging and Interactive Show Floor
Opportunity to Connect, Interact and Network
A Platform for Brands to Promote Products and Solutions
Through the show's networking platform, Brella, participants will be able to experience all of this and more, from anywhere in the world.
Listen to the full episode below, and click here to reserve your spot for Fintech South 2020!
---
Colleen Murphy is an Executive Vice President at Trevelino/Keller, a digital public relations and marketing firm.