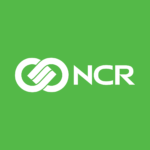 The financial services industry is in the middle of a significant shift toward digital-first banking. While some mistake digital-first as interchangeable with digital banking apps, it's much more than that. True digital-first banking is a strategy for banks and credit unions to differentiate the customer or member experience, transform their overall digital ecosystem, and drive efficiency, scale and modernization into their business models. This isn't just a trend for a particular type of institution; this shift is prevalent in banks and credit unions of all sizes across the country.  It comes down to connecting the digital and physical experiences in the customer or member journey.
Think about how customer needs have changed in the pandemic's wake across all industries. In retail, customers are increasingly ordering goods and services digitally and receiving physical deliveries. In hospitality and restaurants, customers are using QR codes to download menus, order food digitally and pay on their phones. The same demand for and need exists to connect experiences in banking.
The challenge? Banks and credit unions have historically built their infrastructure in silos, resulting in antiquated and fragmented systems in an era of digital enablement. Institutions are being challenged to "de-channel the channel," taking what has traditionally been a channel-specific experience and creating a ubiquitous experience across the bank. Processes, technology and capabilities that were once leveraged in single channels must now being shared in new areas.
Such a strategy provides cost and efficiency savings to institutions by delivering a more modern, convenient and seamless experience for consumer and business customers. For example, such an approach allows customers to preorder cash withdrawals before visiting  the ATM. The customer can order the desired cash amount from their digital banking app, go to the machine and authenticate, transact with the machine to obtain the physical cash, and then receive a receipt electronically. A small business owner could pre-order cash or coins on their digital banking app, then go to a branch or locker to pick it up. Digital ordering and physical fulfillment has become increasingly popular, and this trend is only expected to accelerate.
So, how can institutions make meaningful progress toward digital-first banking, especially in a landscape where customer expectations are at an all-time high? The good news is, digital-first is a journey, a road with several on-ramps. Every institution has different business drivers and unique customer or member needs; this shift won't look the same for all. For example, some banks might need to start with a digital banking project while another credit union might be better suited to begin with modernizing their teller system. Whatever on-ramp an institution selects, the important thing is that they start now; there is no time to waste in the post-pandemic environment. It's time to select a trusted technology partner and strategically evaluate your organization and customer needs, knowing that every dollar invested advances a strategy that will ultimately boost profits, increase customer satisfaction and loyalty and solidify a competitive advantage in the years to come.
---
Doug Brown is SVP and GM of Digital Banking at NCR Corporation.  Doug will be discussing digital-first banking strategy and innovation as he accepts NCR's ADVANCE Award at Fintech South on Tuesday, October 6, 2020.