Wall-to-Wall Fintech Content to Educate and Inspire
The future of financial technology is being redefined by dramatic trends in banking, how payments are being made and new players including healthcare and gaming.  Consumers and businesses alike are demanding environmental, social and corporate governance to address major issues of today to make sure everyone has access to and benefits from our financial systems, that we are managing our resources for future generations, and basic human rights are recognized to provide everyone with opportunities for prosperity.  We live in a dynamic world and there are dramatic trends that will revolutionize, forever change, fintech including metaverse, gaming, authentic identification and cybersecurity.
This year's theme is Reliability | Innovation | Transparency. Fintech South 2023 will feature 100+ top-tier speakers representing the top companies in fintech globally, all providing insights on the most important trends and how to thrive. The action takes place across the Fintech South Mainstage and Deep Dive Track Sessions. 2023 Topics include:
Artificial Intelligence
Payments Innovation
Blockchain & Web3

Financial Health & Inclusion
Money Management
Identity & Fraud

Banking Innovation
B2B Fintech
The Future of Commerce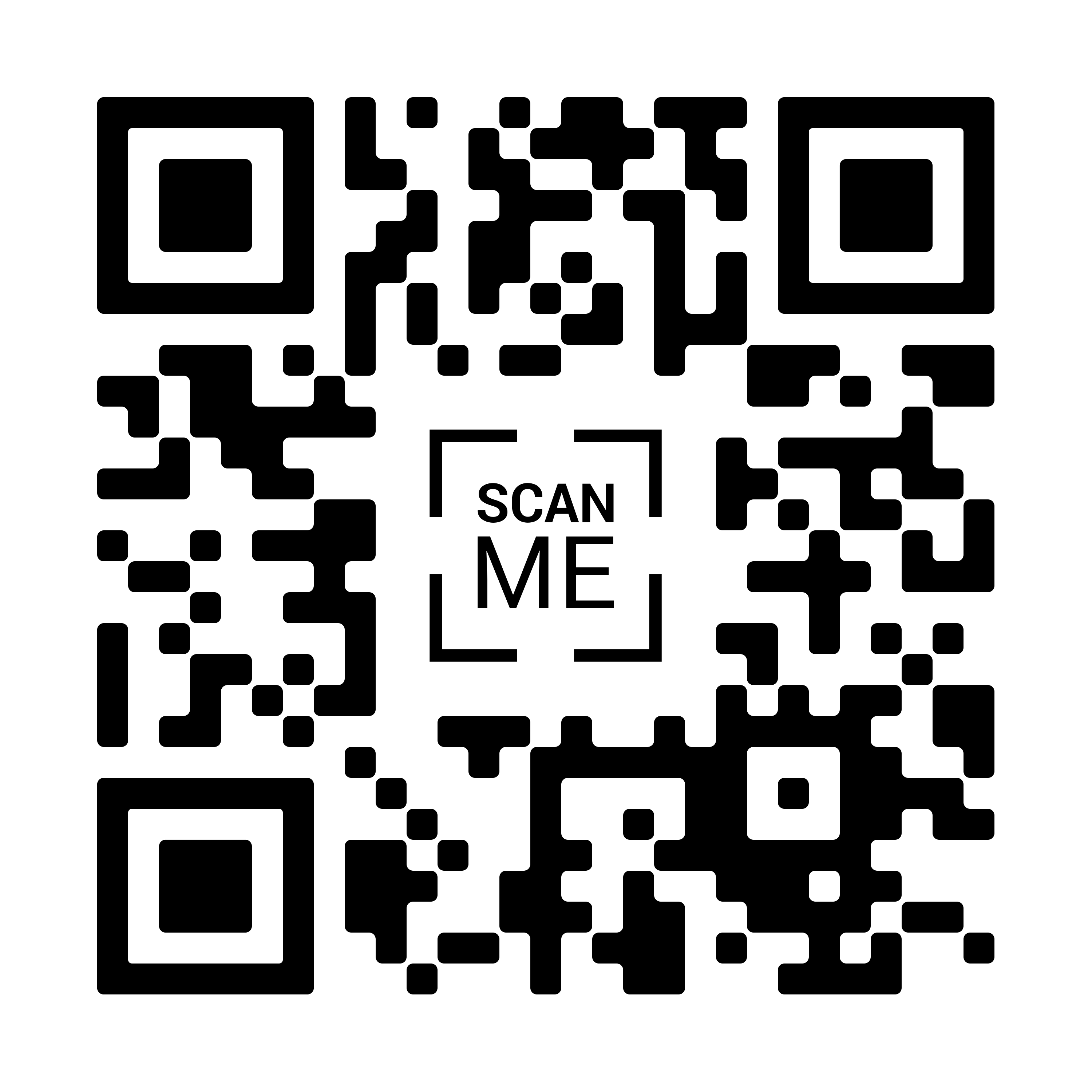 For the most up-to-date detailed agenda, please use the Fintech South App.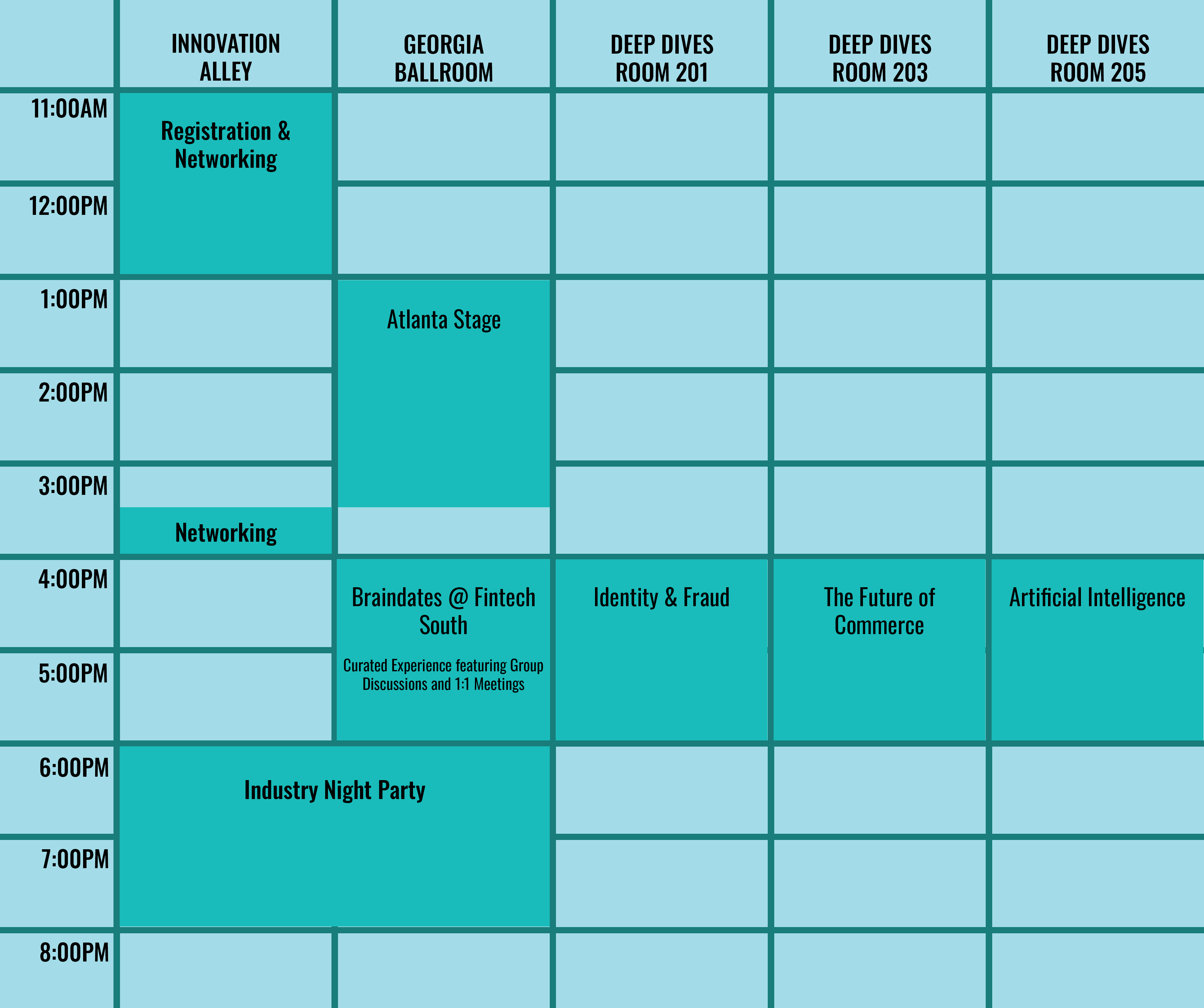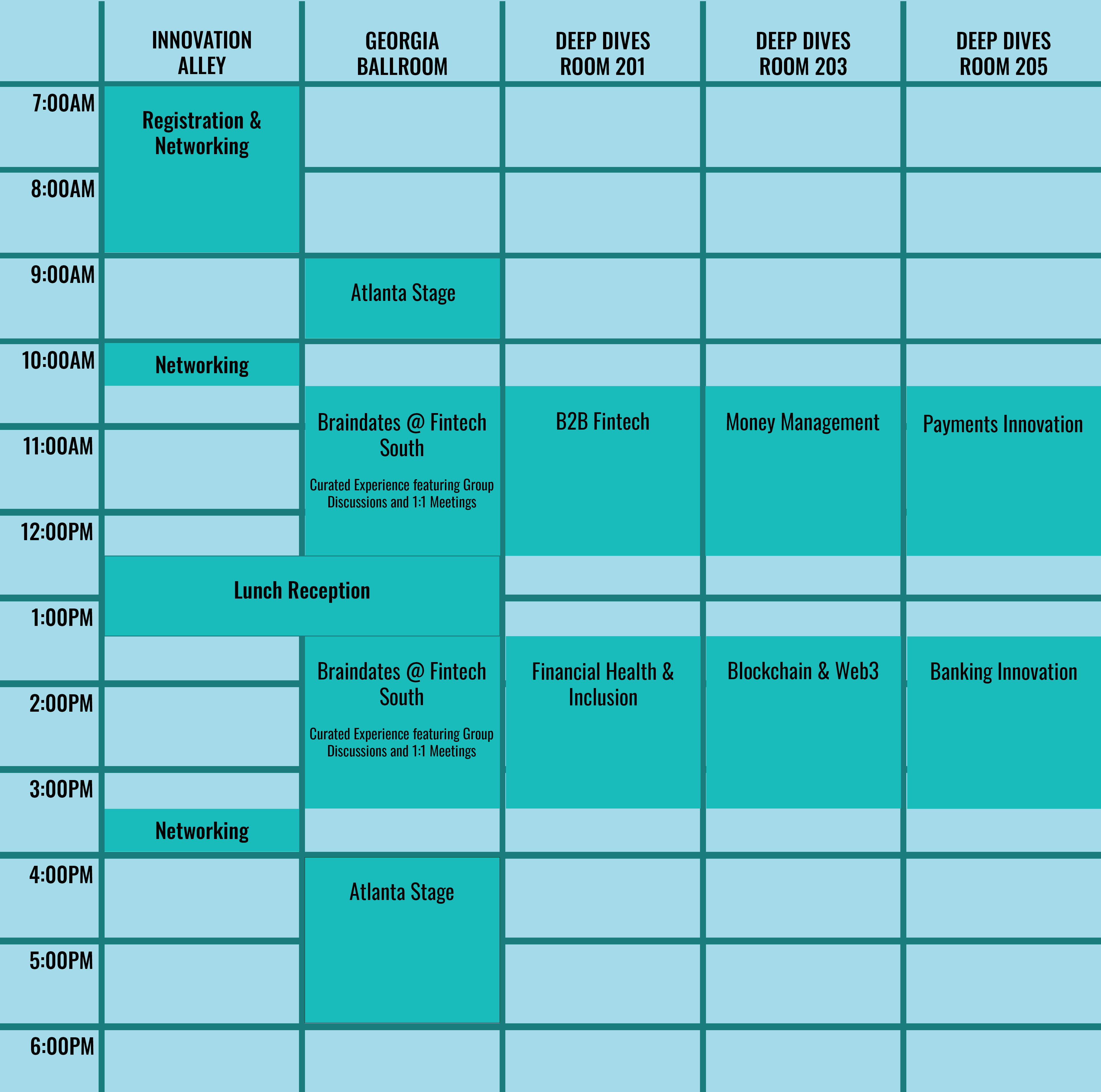 Fintech South is a place to Engage, Connect, Interact, and Learn
Innovation Challenge is an annual program that recognizes innovative U.S. fintech startups with ties to Georgia. Eligibility for the program, which includes both cash and in-kind awards for the winning company, is limited to founders of early-stage companies who have raised less than $1.5 million in funding and are based in (or committed to relocating to) Georgia. Learn more here.
The TAG Fintech ADVANCE award program recognizes innovative U.S. fintech companies with ties to Georgia. Click here for more information.
Braindates @ Fintech South
Dedicated time for meetings, each day of Fintech South.
One of the most important aspects of events is engaging with other industry stakeholders to learn, grow your business, and advance your career – but we know your time is valuable and you need to make the most of it. That's why we're partnering with Braindate for a powerful new curated meetings program at Fintech South 2023!
What is a braindate?
It is your opportunity to learn from your peers and make the right connections! Braindates are one-on-one or small group conversations based on topics posted by you and fellow participants in the Braindate Topic Market. They can be used to brainstorm, solve challenges, share expertise or experiences while meeting new (brilliant!) people.
Don't see what you're looking for? Then post a topic yourself and invite others join a group discussion where you are the host. Haven't signed up yet? Need some help getting engaged? Then stop by the Braindate check-in desk located just outside the Georgia Ballroom on Level 2 and our expert team will guide you each step of the way.
Here's what to do:
Log in to the TAG Events App to book your braindates as soon as the Braindate platform is launched in September.
Once Fintech South begins, you'll connect with your braindates on-site in the Braindate Lounge. Our Learning Concierges will be available to assist you in the Lounge!
Learn more about networking at Fintech South HERE
Click the icons for details about each track.