Looking for the global leaders who are making news today and shaping the future of financial technology? Partner with Fintech South for access to 150+ high-profile speakers, 20+ hours of agenda content, networking with hundreds of global attendees and more!
Media partners enjoy free passes to Fintech South in exchange for editorial and cross-promotional opportunities. Custom agreements are available tailored to serve your unique needs, including co-marketing press releases, social media content, email communication, banner ads, group discount codes and podcast or radio interviews.
Complimentary press passes are available to members of the media. To request a pass, please complete our media partner request form below, including a brief overview of the publication(s) you will be representing at Fintech South. Conference representatives are available to assist coordinating media interviews with all speakers and event participants.
Interested in becoming a Fintech South media partner? Want to request a press pass? Please apply below.
Media Summary for 2020:
50+ Media Attendees
150+ Media Placements
270+ Million Impressions
Media Partners included: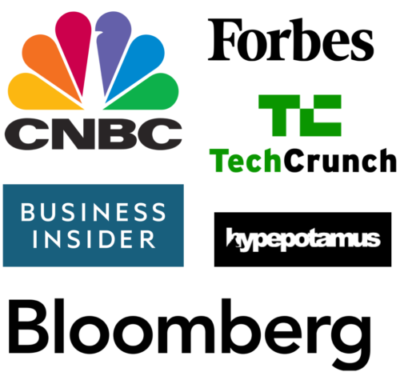 NBC's Katie Linendoll at Fintech South 2019