One of Fintech South's annual highlights is our Lifetime Achievement Award, where the Technology Association of Georgia's Fintech Society honors an industry leader who helped set the foundation for Georgia to become the global fintech hub it is today. This year we will honor M. Troy Woods, who became Chairman of Global Payments upon the merger with TSYS in September 2019, for his successes over a 33 year career building TSYS into one of the true pillars of Georgia's fintech ecosystem.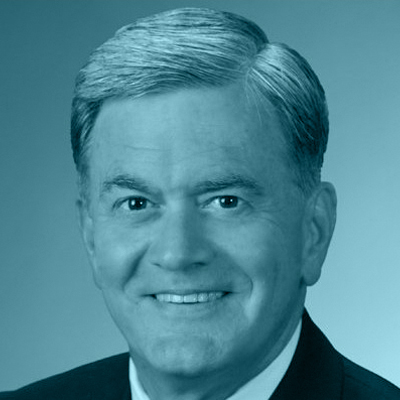 Woods joined TSYS in 1987 and became the Columbus based firm's CEO in 2014. Throughout his tenure he guided the company's diversification strategy into fast- growing areas of payments, directed TSYS' international expansion and championed its "People-Centered Payments" model, centered on the belief that payments should revolve around people, rather than the other way around.
Under Woods' leadership TSYS added innovative players like Netspend and Cayan to its portfolio. The results are hard to dispute- starting from a market capitalization of $15 million when it first went public in 1983 in a spin-off from Columbus Bank & Trust, TSYS evolved into a $24 billion powerhouse- quadrupling in value in its final five years alone.
Woods helped to engineer the merger of equals between TSYS and Global Payments, one of three payments mega-deals within a six-month period that redefined Atlanta's fintech landscape and ushered in an era of global scale with Georgia as its fulcrum. "In order to stay relevant and continue to grow, you need to do things a little differently to get to global scale," Woods said in a televised interview on the day of the deal's closing.  The combined Global Payments entity now operates in over 100 countries.
Woods has also served on the Board of Trustees for Columbus State University, which houses the TSYS Cybersecurity Center- that was created to address the shortage of cybersecurity professionals in today's workforce. The center is a linchpin in the University System of Georgia's state-wide efforts to prepare the next generation of fintech professionals.
On Monday, October 5 as part of Fintech South's opening afternoon, Troy Woods will receive TAG Fintech's Lifetime Achievement Award and will sit down with TAG CEO Larry Williams for an engaging discussion of industry trends. We hope you'll join us for this featured session as well as more than 250 other speakers from October 5-9 at Fintech South.
---
Glen Sarvady is a 20-year fintech veteran, Managing Principal of 154 Advisors, and a founding director of the Technology Association of Georgia's Fintech Society.